Foreign Capital Trends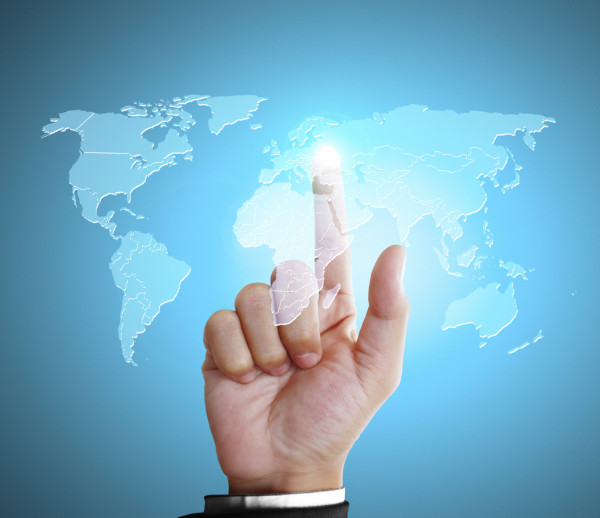 With sizeable foreign capital flowing into U.S. commercial real estate, I find it necessary to highlight some of the strongest parts of the sector. One, the rise of e-commerce has set off a boom in warehouse demand, sending vacancy rates lower and rents higher. "Industrial demand has skyrocketed," says Garrick Brown, the national research director for Cassidy Turley, as quoted by The Tennessean  "We are tracking as much as 70 million square feet of demand for just e-commerce-related space in the U.S. marketplace over the next two years."
And most of that is thanks to explosive e-commerce. Not only are industry giants – like Amazon – looking to beef up storage space, demand from brick-and-mortar retailers looking to compete online is driving growth, too.  Department stores finally embraced the Internet to stay competitive with the big boys.
That, as online retail sales "are anticipated to reach $370 billion by 2017," notes commercial real estate firm, Cushman & Wakefield.  "E-tailing is the wave of the future. Sales from online purchases make up a higher percentage of the total sales for traditional retailers than ever before." Jobs growth, too, is driving expansion efforts for supply companies, contractors, and food companies, too.
Brian Ward's article, Five Capital Trends in the U.S. Commercial Real Estate Market in National Real Estate Investor does a good job of summarizing hot spots as well.
"Foreign investors—taking a longer-term, more informed view. As we enter a mature part of the real estate cycle, foreign investors are becoming more conservative with their commercial real estate investments in the U.S. This does not mean they are becoming less active in the U.S.—just the opposite, in fact. Many foreign investors are shifting from "yield" driven to "capital preservation" driven in their strategies by reducing debt leverage and taking a longer-term view toward investments.
New markets getting hot. Along with that greater understanding of the market is an expanding appetite to invest outside of the usual core markets such as New York and San Francisco. We are seeing foreign investors get much more active in alternative markets such as Seattle, Boston, Washington, D.C., Chicago, Dallas, Denver and Atlanta. This is a function of the basic global challenge in today's commercial real estate markets—way too much capital chasing way too few investment opportunities. However, whether it's a core or alternative market, we are seeing foreign capital taking a similar longer-term view toward their investments.
Technology, lifestyle and jobs. Foreign capital is very keen on investing in commercial real estate markets that attract technology and biotechnology jobs. Cites like Boston, Seattle and San Jose remain magnets for foreign investment as a result. Other cities offering similar characteristics include San Diego, Salt Lake City, Washington, D.C., and Raleigh-Durham. For example, in the case of Seattle, which was recently named by Forbes as the No. 1 city for technology jobs (12 percent tech job growth over the last two years), some investors theorize that its market is what the greater Bay Area was 10 years ago—but when investors look at the relative pricing today between Seattle and the Bay Area, Seattle looks like a bargain. So, when we talk about foreign investment in U.S. real estate, the next decade will be dominated by cities that have these attributes. Even still, New York will likely remain at the top for the foreseeable future.
The big unknowns: energy and interest rates. How will changes in the energy market affect commercial real estate investments? Just 120 days ago, the major Texas markets were part of every global investment discussion. However, the current price of oil and gas has raised some concerns about the impact on commercial real estate investments in these markets. Conversely, some have argued that reduced oil and gas prices will have only short-term effects and this presents an excellent opportunity to buy in these markets. But if oil and gas prices continue as they are for the longer term, we will look for the implications for commercial real estate markets. And then, interest rates—they come up in every discussion with foreign investors. While interest rates ultimately have a bearing on cap rates and commercial real estate values, too much emphasis has been placed on them for the near term. Even if the Federal Reserve raises rates this year, such a healthy gap between cap rates and interest rates remains that commercial real estate values are not going to be affected in the near term.
The only way is up. It is truly an exciting time in the U.S. for foreign capital in commercial real estate—all is trending upward. And with U.S. fundamentals looking ever stronger (particularly in light of the challenges facing some foreign markets today), there is one message that we are clearly receiving, which is this: The foreign market's confidence in U.S. commercial real estate is growing for the long term. For evidence, look no further than the concurrent growth of capital invested."