How I Learned to Love Social Media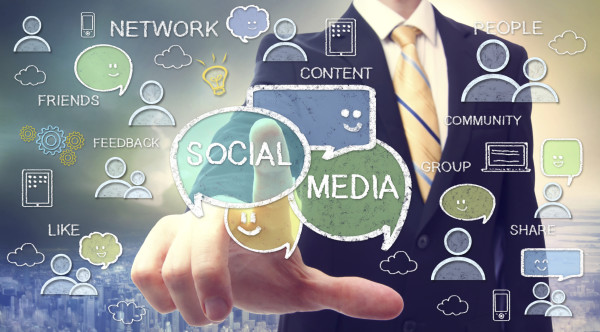 In late 2013, I was on a business trip in California when my November phone rang.
My Twitter account was hacked. All of a sudden, I was broadcasting obscene messages.
Typically, I'll talk about sports, my kids, real estate, investing. But not this…
And ??? for a short while my team questioned my sanity. "You did what?"
But it happens. We took care of it quickly.
We never did figure out who did it. But I'm now updating my password every two weeks to prevent it from happening again.
I was even asked to just pull my social media accounts. But that makes no sense to me.
I communicate non-stop with consumers, friends, and employees using it. I have to be where the people are. And in today's world, that means being on social media.
Others disagree.
I run into other CEOs all the time that refuse to use social media. But that can be deadly. Without communication, there is no business.
CEOs need to be where the cesareti public is. And that's on social media.
In an April 2014 Forbes articles I was interviewed for, it was reported that most professionals do have a social media account, though.
"Estimates say 90% of all high net worth individuals (HNWI) – those earning between $100,000 and $1 million are quite active with social media, many of whom spend more than 48 hours a week on their accounts."

"Between 2010 and 2013, the number of affluent users on Facebook soared from 29% to 61%. LinkedIn saw its numbers run from 10% in 2010 to 31% in 2013, according to the Spectrem Group, as reported by The Social Graf."

In other words, they're gradually making their presence known.  And the question is, "why?"
I was quoted as saying, "more than 34% of high-net individuals Shop on LinkedIn use the format for research and to develop business ventures.  Harmel uses social media to communicate with accredited investors for offerings, like real estate syndication."
While social media may offer you a plethora of information, you still have to attract buyers and sellers.  And the best way to do that is by generating audience-specific information.

New York City's residential real estate firm, Corcoran Group – for example — is quite active on all major social media channels.  Allowing its CEO, Pam Liebman to provide "living tips" for those interested in moving to the Big Apple, the firm was able to generate pertinent, audience-specific information and build business relationships.
Above all else, social media Basketball has allowed CEOs – like myself – to establish trust and rapport.
CEOs were finally "realizing the long-term reward of building relationships and trust with such a strategy," I noted in the article.
Studies proven that we – as humans – trust our peers more than any other source.  We can log onto Facebook and Twitter to share similar experiences and research others' experiences with other companies and products.
It cheap jerseys China builds trust and reliability.
It also allows us to communicate with like-minded people, seeking pertinent information that'll help us make a decision.  It allows us to share advice and opinion that could lead to a business decision or investment.  Realtors – for example — use social media to attend group meetings for networking, and discussion of new trends.
Hacked or not, my job is to communicate with the public.
Without social media, I'm blinded.
As the year progresses, I'll be on social media all the time. I'll talk a lot about my kids, sports, real estate, and chat with others.
Every one else is soon! on social media. That's where the world's conversations are being held. Ignoring that isn't a very good idea.